Our Commitment
Northwest Software respects and understands the needs of those we interact with daily, our clients, suppliers, job applicants, candidates, and communities, and making sure every individual who makes us who we are is respected and treated equally and fairly, we promote diversity and inclusion across our esteemed Organization and our working partners and job applicants and resources. We are humble and recognize that pursuing our commitment requires ongoing reflection, difficult conversations and continuous improvement of our policies, practices, and initiatives.
We also work with our suppliers to promoting inclusion, partner with local organizations and advocacy groups and dedicate our philanthropic endeavours to empowering vulnerable and minority groups. Northwest Software by its actions and living by our commitments and acting against discrimination and calling other businesses and organizations to join the movement, we can contribute to a more open, fair, and inclusive society. Our Commitment is always to have our staff get proper professional development and training sessions.
To enrich personal and professional development of its employees, NSI has put-in place the following programs:
Community Service

01

Innovative Strategy

02

Empower Development

03

Diversity and Inclusion SME

04

Retention

05
NSI provided charitable donations to organizations such as NMSDC who provides professional growth opportunities and education for minority and women business owners.
We provide platform for our employees to spread our culture which promotes diversity
We arrange lot of events like conferences, seminars, meetups through which our employees participate and disseminate the learnings and knowledge to others.
We do identify one of the staff internally as champion of driving the initiatives of managing diversity and promoting equity values.
NSI is an Equal Employment Opportunity employer and has hiring practices that encourages and empowers diversity in hiring and workplace. NSI continuously sub-contracts opportunity to another, Minority Business Entrepreneur, Women Business Entrepreneur, DBE and SBE.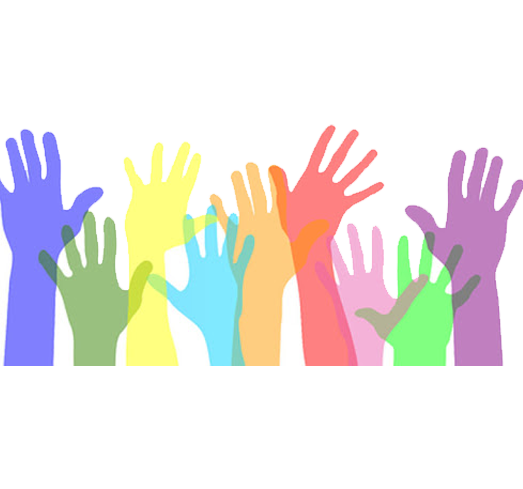 NSI has implemented an innovative model called – the Lead Diversity Vendor with our partners and sub-contractors, whereby it disseminates all the requirements to several Small MBEs and WBEs. This is to provide a level playing field for them and increase their participation as partners, subcontractors, or suppliers on previous projects.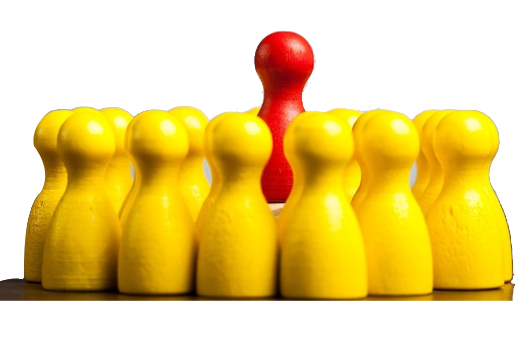 We have a strong leadership team who drives and identify key subject matter expert on each area and device a plan and execute on-the-job training and mentoring base on specialisation of technologies/modules required. Proper Career Progression Plan with training required were devised and followed. During this process always we take diversity as key focus and drive extensively.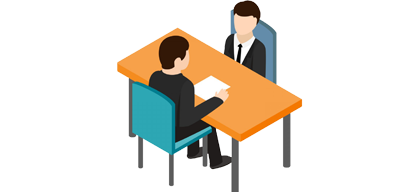 NSI actively participates in community organizations that encourage and empower professional development of minority and women.
We actively participate in minority organizations meetings and seminars to recruit and team up with other professionals who we can either hire as employees or subcontractors.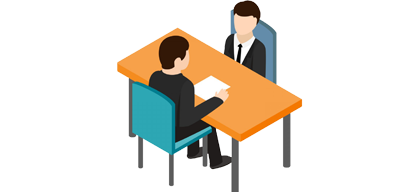 We provide platform to enhance skills by online, classroom-based training and encourage to participate on knowledge enhancing seminars and conferences. We provide Internship programmes; our process helps to identify competencies of individuals upfront. Shadowing help succession.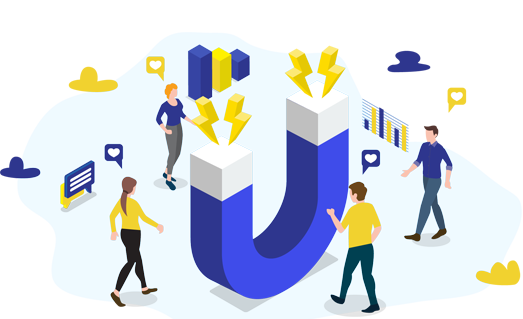 Our Approach
Northwest Software helps in creating fair and inclusive workplaces and communities and focusing our efforts on four dimensions:

Promoting Gender Equality in all Forms
Northwest Software is in this business domain from 1988 and from then onwards, promoting gender equality has been core to how we do business globally because we believe that having a gender-balanced workforce should be a given. We want people of all genders to have equal access to growth and opportunities in our workplace.
We believe that gender balance fosters creativity and innovation, and ultimately drives better business results. When women reach their full potential, businesses and society are stronger and more successful.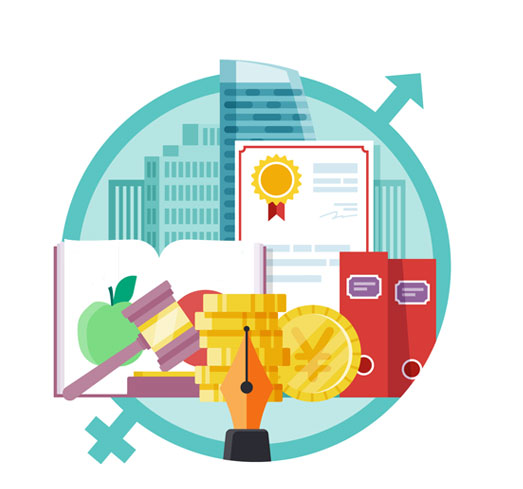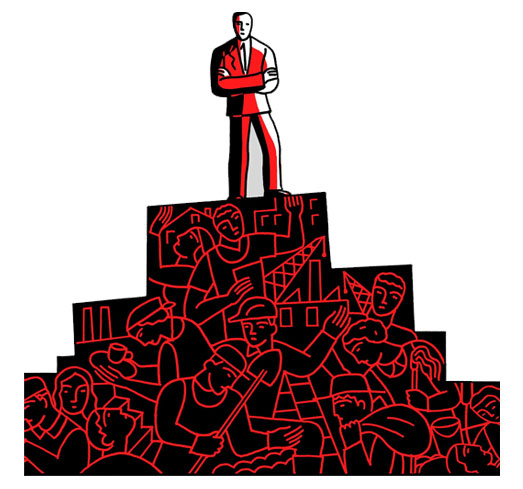 Standing against discrimination based on culture, ethnicity, and origin
We want to foster an inclusive culture by:
Having a zero-tolerance policy against racism in our organization.
Addressing unconscious biases among people.
Ensuring the fair treatment of all our employees.
Raising awareness, fostering respect, and understanding differences.
Connecting Human Resources department with Employee Business Groups to support minorities by creating safe spaces for mentoring, addressing issues, and recommending change in our workplace.
Empowering local minorities by partnering with local businesses to create opportunities for all.
Hiring and providing Equal Opportunities to People with Disabilities
Northwest Software does promote applicants to let us know during first stage of recruitment process on any on disability info to be mentioned in application enabling communications to support the inclusion of people with disabilities.
We strive to recruit, engage, develop, and adjust in the way we work and to our workplaces so that we can attract talent and support our employees with disabilities, helping them to reach their full potential.
A non-discrimination policy regarding people with disabilities.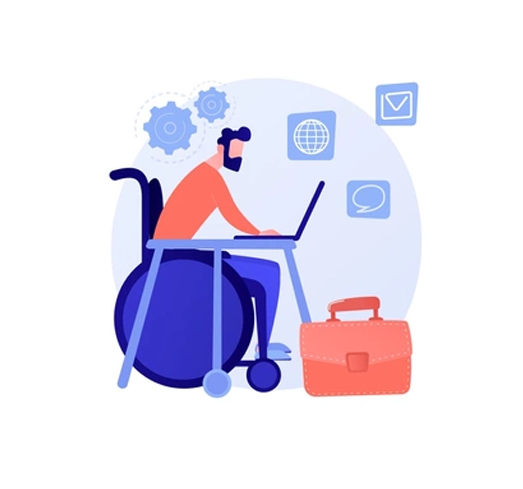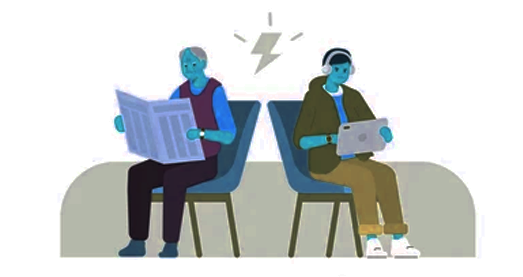 Being mindful of generation gaps
The differences between generations can lead to misunderstandings and miscommunication, but in a workplace situation, if we raise awareness of these differences and harness everyone's individuality, it can have a huge impact on the way we work together and will help us perform better as a business.
Diversity and Inclusion in Action
Northwest Software is committed to be an equal opportunity employer and is promoting and fostering a culture of diversity and equal opportunities and to providing inclusive workplaces everywhere we operate.
We want our teams to be as diverse as the world itself, and contribute to build communities where everyone belongs, feels safe and valued.
Our societies consist of people with disabilities, people of different color or nationality, people of different gender and age. These characteristics have nothing to do with their ability to do a job. So, it's our responsibility as employers to give equal chances to everyone: fair treatment during the hiring process, objective evaluations and rewards and equal pay.
Staff Diversity
NSI engaged staff and management to ensure staff diversity throughout the organization at all levels of employment, fosters an inclusive workplace environment with a welcoming atmosphere, and links staff diversity efforts to the public. Each year NSI operates staff Diversity Initiatives that offers professional development through workshop, conferences and mentoring opportunities. We value the diversity of all our staff and the enrichment this brings to our community.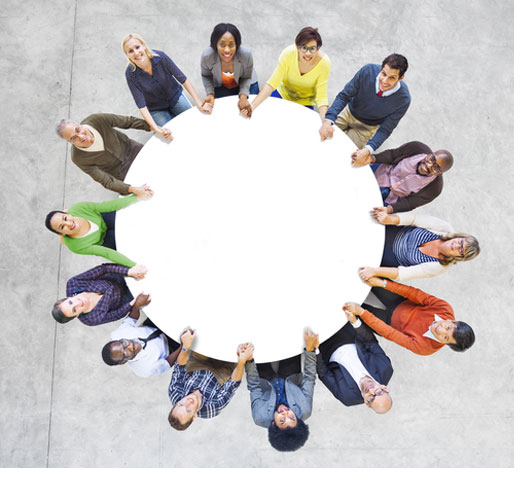 Recruitment Diversity
NSI put into practice of hiring candidates using a process that is free from biases for or against any individual or group of candidates. It is still merit-based recruitment and still aims to find the best possible candidate, but it's structured to give all applicants, regardless of background, an equal opportunity.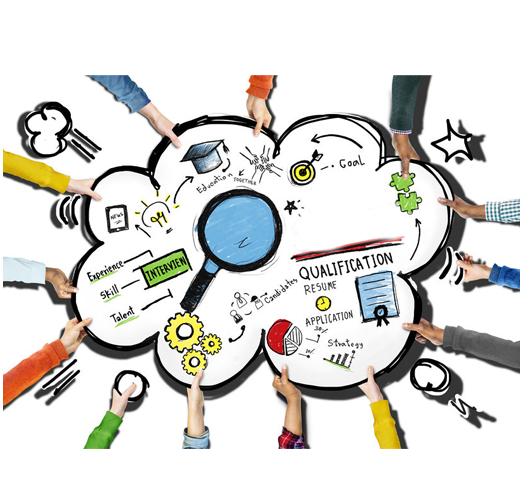 Job Auditing Our strategy to recruit diverse candidates is by doing audit of past recruitment ads and make changes to speak to a broader range of candidates.
Targeted SourceNSI talent pool is full of diverse candidates from a variety of different places
Referring the connectionsFor hiring more of a specific group of people, we reach out to some of the employees already on our team who are part of that demographic and encourage them to share job ads
Our leadership principlesLeading inclusively is in our key focus. Leading means inspiring by respecting and embracing everyone's unique skills and perspectives.
Work-Life FlexibilityNSI recognizes the importance of Work-Life Flexibility in enhancing performance, motivation, productivity, and efficiency on a sustainable basis.
Anti-Racism
Northwest Software believes in social justice. We are against racism and discrimination in all their forms. Northwest Software is both proud of the work we've done to date to address biases and racism and ethnic relations, but we are very aware that we also have much more work to do. The entire organization is working through tangible actions we can take in addition to important conversations we are requiring our entire team to have.
We want to foster an inclusive culture by:
Having a zero-tolerance policy against racism in our organization
Ensuring the fair treatment of all our employees.
Raising awareness, fostering respect, and understanding differences
Client engagement on ethnicity and racism
We organize client events to discuss the difficult topic of race and ethnicity in the workplace.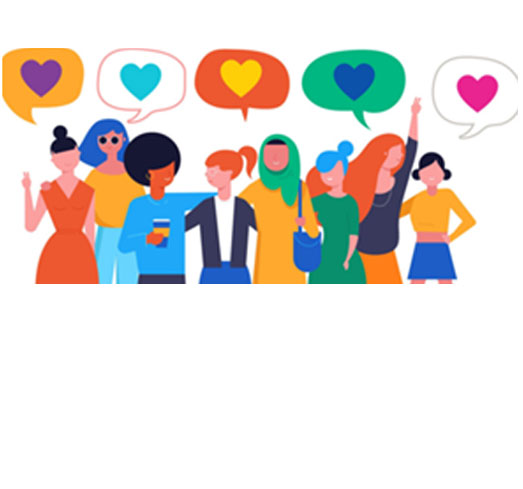 Embrace Diversity
Plans & Strategy
NSI have been identified and implemented diversity and inclusion initiatives to address issues and created a more comfortable working environment for all employees.
NSI diversity and inclusion initiatives are frequently updating in company policies and practices, staff training, targeted recruiting and employer-sponsored diversity and inclusion awareness events.
NSI developed an action plan to implement these initiatives by setting realistic goals and starting with the elements that have the greatest business value or that are readily achievable to build momentum for the initiative.
NSI approached managers and equip them with messages to inform, educate, engage or empower employees where appropriate. The communication plan incorporates executive presentations, social media posts, internal newsletters, intranet and email communications.
NSI used metrics and success stories to connect the diversity and inclusion efforts to its own goals and strategic plans.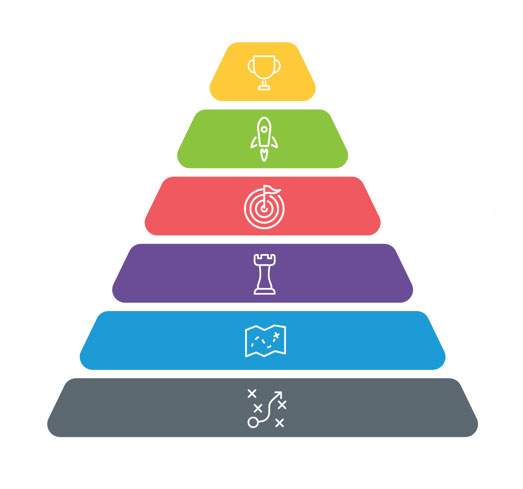 NSI Diversity Programs Outcome
NSI makes sure that diversity and inclusion initiatives are having a positive impact, it is essential for our organizations to measure the results of the programs that have been implemented.
Outcomes such as an increased representation of identified groups and improved employee satisfaction are two of the most important metrics to track. Other measurements, such as improved employee retention, public recognition and awards also indicated how NSI is performing in its diversity and inclusion program.
Our measures indicate the success levels of action items. Our diversity training is implemented to increase retention, employee retention can be tracked over time, and employees can be surveyed to determine if the training was a factor, and how much so, in their continued employment.
The results of the initiatives have been communicated at all levels to demonstrate the return on investment and value-add to the organization. Communication tools include infographics for senior leadership meetings, memos to staff and company videos for potential candidates.
NSI that have created successful diversity programs will have a leg up when it comes to hiring talent and increasing company revenue.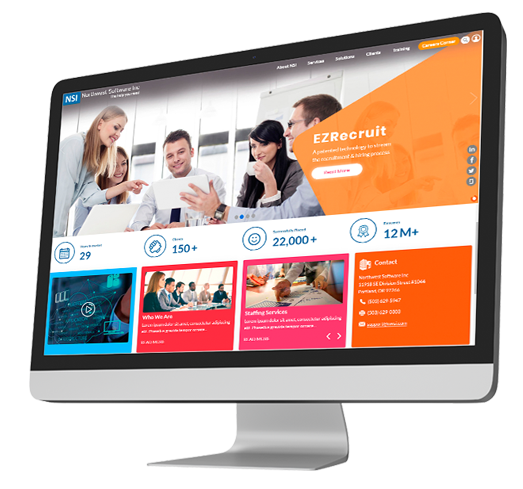 NSI Diversity and Inclusion Practices
Fair-minded Care
Organizational flexibility, responsiveness & agility
Made equal access to prospect
Conflict resolution process that are collaborative.
Representation of diversity among internal and external stakeholders
Joint effort and relationship
Evidence of leadership's commitment to diversity
Diversity education and training
Emphasis on modernization and innovation
Representation of diversity at all levels of the organization
Diversity and Inclusion Strategies
Created a focus and strategy at the CEO/COO/CHRO level.
Integrated diversity and inclusion strategies in recruitment, performance management, leadership assessment, and training.
Strengthened anti-discriminatory policies
Assigned top executive the responsibility for leading and sponsoring the diversity and inclusion program
Created employee networks (e.g., employee resource groups, community outreach groups).
Reported goals and measuring progress
Created behavioral standards and holding leaders accountable for results.
Holding company accountable to compete and win in external award programs.
Created an externally visible scorecard to measure progress including metrics for recruiting, promotion rates and compensation levels
Trained people at all levels on topics like unconscious bias.
Accepted and honored multiple religious and cultural practices.
Accomplishments
| Awards & Recognitions | Received From |
| --- | --- |
| Supplier of the Year | Northwest Minority Business Council |
| Strategic Alliance Gala Award | Northwest Minority Business Council |
| Leadership Astra award | Women in Business |
| Nominated NMSDCUS Corporation of the Year | NMSDCUS |
| Minority Business Award | Northwest Minority Business Council |
| Oregon Service Company Award | Oregon Entrepreneurs Forum |
| Top 25 women-owned Oregon business | Portland Business Journal |
| Top 100 fastest Growing Private Portland Area Companies | Portland Business Journal |
Women Owned Organization
Emerging Small Business Contracting
Disadvantaged Business Enterprise
NSI is 100% Minority, Women & Disadvantaged Business Enterprise certified by COBID, State of Oregon and will be the prime contractor.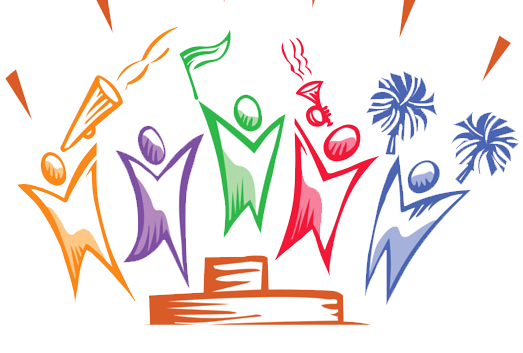 NSI Partnered Organizations
Local & National Level
We have partnered with several Minority/Voluntary Organizations, Educational Institution, and several 3rd Party Organization in State of Oregon & Washington to hire Minority Women, Low-income groups, Black and Diverse people periodically. NSI has always extended the sub-contract opportunities to other Minority / Women / Emerging / Disadvantaged businesses.
The Organization we work with:
Oregon Association of Minority Entrepreneurs ( www.oame.org ) is a non-profit, tax-exempt membership organization with a mission to promote and develop entrepreneurship and economic development for ethnic minorities in the State of Oregon & SW Washington.

Washington Women in Need (WWIN - www.wwin.org ) organization assist in Empowering women to achieve their dreams. WWIN offers inspiration, opportunity, advocacy and economic stability.

Oregon Advocacy Commissions Office Women's Education & Empowerment helps women empowerment and education.

National Minority Supplier Business Development Council ( www.nmsdc.org ) build Minority